GIRL'S CHAMPIONSHIP SOCCER HOODIE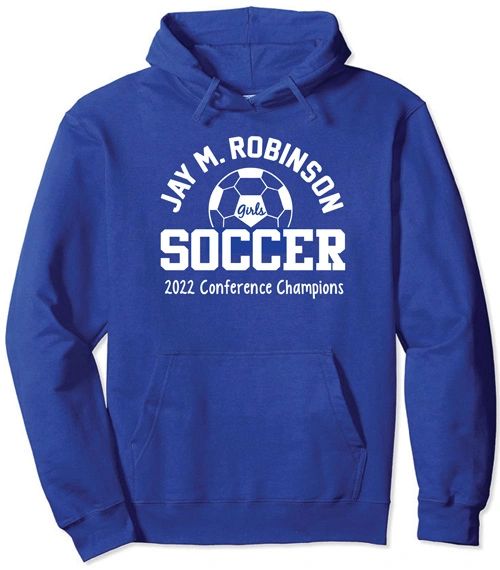 GIRL'S CHAMPIONSHIP SOCCER HOODIE
8 oz. hooded sweatshirt with white imprint and name on back.
Order by TUESDAY, MAY 24!
Orders will be delivered to COACH by June 6.  Please order correct size and be sure personalization is spelled correctly.  Contact Alisa Wenning at Pyramid Printing 704-536-9027 or pyramidprinting@carolina.rr.com with any questions.  Sizing samples can be made available by appointment at Pyramid Printing, 3631 E. Independence Blvd., Charlotte, NC if needed.  No returns are possible for this custom merchandise.  We will need at least 8 items ordered to be able to complete this order.  If we cannot complete order you will be notified and your money refunded.