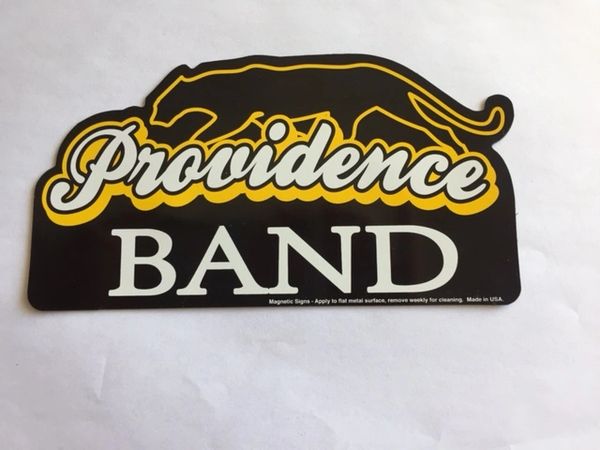 ZZ-Auto Magnet
Black and gold "Pride of Providence" auto magnet to show spirit for your band member driving around town or for your band members car.  (Car magnets should be applied to clean areas and be removed and placed in other areas each time you clean your car (or monthly) to avoid any discoloration or water damage.) Order by August 12 please!
Contact Alisa Wenning at Pyramid Printing 704-536-9027 or pyramidprinting@carolina.rr.com with any questions.  Sizing samples can also be made available by appointment at Pyramid Printing, 3631 E. Independence Blvd., Charlotte, NC if needed. 
No returns are possible for this custom merchandise.